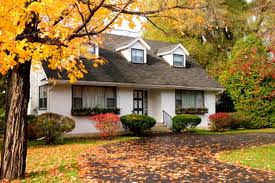 Home selling in autumn is the second best time of the year to sell a home. Families have returned from summer vacations. Kids have gone back to school. The holidays aren't yet upon us, at least not yet in an annoying way. We are set to enjoy 75 to 80 days of normalcy.
Here in the South, we eagerly watch for leaves to explode in vibrant colors as for sale signs pop up in yards. People are happy and relaxed as temperatures begin to cool. Football season begins! It's not just sweater weather that creates static electricity in autumn; it's the scurrying of your agent diligently working to sell your home!
Here are a few tips for attracting the autumn home buyer:
Clean Up the Yard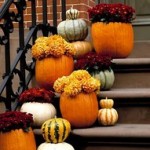 Rake dead leaves and debris in your lawn. Don't let overgrown shrubbery block the windows or path to the entrance. Cutting bushes and tree limbs will let the sun inside and showcase the exterior of your home. Cut away summer vines and cut down dead flowers.
Create Autumn Curb Appeal
The most popular autumn flowers are the hearty chrysanthemums (or mums) and they bloom for a long time. Marigolds are another good choice. Both mums and marigolds are available in yellow, which is a home selling color. Plant them in pots and place them on the steps or along the sidewalk. For a truly fall-ish atmosphere, accent them with pumpkins.
Dress the Windows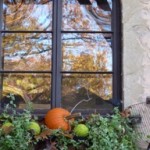 Rain and wind from over the summer months can make your windows dreary and dusty and streaked by autumn. You might not notice smudges, but buyers will, if only on a subconscious level. To sell a home, your windows need to sparkle. Remove screens and spray them down. For helpful tips on DIY window cleaner, follow this link!
Check the HVAC
You want the air inside your home to smell fresh. When was the last time you changed your furnace filter? You can buy 90-day furnace filters. Have the HVAC system checked before you need to turn on the heat. Besides, the buyer will ask a home inspector to look at your HVAC. If you discover problems with your furnace, it's better to fix them before your home goes on the market.
Clean Out the Fireplace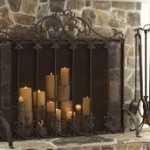 Ah, nothing smells like autumn more than smoke from a wood-burning fireplace. If you have a gas fireplace, feel free to light it when buyers come through. If the fireplace is filled with cobwebs because it hasn't been used for months, vacuum it out and wash it down. Or, if it's still too warm for a fire, clean out the fireplace and place some pretty, fragrant candles inside on a nice stand. The glow will still be appealing and the smell will be divine. Consider autumn scents such as apple, pumpkin spice or mulberry.
Prepare Autumn Dishes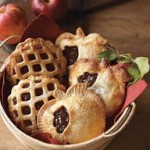 Speaking of autumn scents, you might set out freshly baked pumpkin cupcakes or simmer hot apple cider on the stove. Put a tray of cinnamon sticks on the counter, dotted with whole cloves. If you're trying to appeal to families with kids, go for freshly baked cookies. Prop open a cookbook to an autumn stew. Fill a bowl with crisp red apples.
Utilize Autumn Accent Colors
You don't need to dump a lifeless sofa when you can accessorize its dullness with bright red, orange and / or golden yellow pillows. Toss a quilt or autumn-colored throw over a chair. After you've cleared away the clutter and depersonalized each room, bring a little bit of autumn hues to each room by placing bold-colored accent pieces in odd groupings such as 3's and 5's. Create an autumn centerpiece for the dining room table by arranging pine cones and nuts around orange candles, stick in a few leaves from the yard.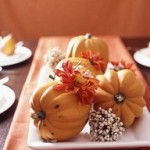 Turn on the Lights
Above all, bring in the light. When days get shorter, the sun sets lower in the horizon and casts wider shadows. Pull up the blinds, push back the drapes on every window. Turn on every light in the house, including appliance lights and closet lights. Brighten darker rooms with few windows by placing spotlights on the floor behind furniture, and turn off the TV. You want the potential buyers to focus on your beautiful home, not the game score.
Offer Parting Treats
I call showing agents everyday to get feedback from their potential buyers. Gathering buyer feedback can be crucial. And buyers will feel more compelled to leave you some great feedback if you give them something in return. Like tiny packets of candy corn or those snack-sized candy bars – hello, Halloween candy! Or you can go all-out and leave a tray of individually wrapped caramelized apples, tied with a curling ribbon.
For more fall themed inspiration to improve the look of your home, check out Natalie's Pinterest!