Is your family looking for something to do this summer?
Check out some of these fun activities:
Navy Federal's Movie Night at the Columbia County Amphitheater,
Teenage Mutant Ninja Turtles, May 29th. Movie starts at dusk.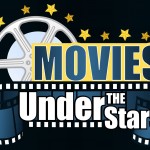 Check out the Salvation Army's Kroc Center for seminars, kids' camps,
workshops, arts & crafts, senior programs, swimming,
fitness, sports. Come join the fun!

Weekly Family Movie Matinees at the Performing Arts Center
inside the Evans Branch Library. Doors open at noon,
movies start at 12:30.
FREE Admission – Seating Limited.
Call 706-650-5005.
Summer Beach Blast featuring the Swinging Medallions,
June 12, 2015 at Evans Towne Center Park.
Gates open at 5:00 pm,
concert starts at 6:00 pm.
Regal Theater Summer Kids $1 Movies.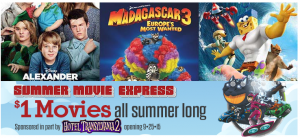 Evans Georgia Theater Summer Kids Show Series,
Tues & Thursdays starting June 9th, doors open at 9:00,
movies start promptly at 10:00 – limited seating.
$1 admission for everyone,
$1.50 child size drink and $1.50 child size popcorn.
Or you can check out these great
summer activities on the Columbia County page!

All of these great activities are local
and created just for your family!