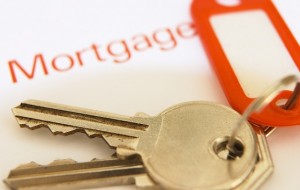 One of the biggest financial decisions people will make in their lifetime is the choice to buy a home. Why would anyone want to make such a large financial commitment when renting is cheaper, flexible to where you want to live, and short term in obligation? The reasons are quite straightforward: homeownership allows you to build equity and allows you a deduction for mortgage interest paid, which makes it the single biggest tax break available to most taxpayers, not to mention all the intangible benefits that ownership has to offer. When you are buying a home your monthly payouts will increase and you'll need to set a few dollars aside for those unexpected expenses, but owning your home can be one of your most rewarding decisions if you play your cards correctly from the start. Here are some of the options out there for your mortgage:
Choosing Your Mortgage
Government Loans
FHA Loans
The Federal Housing Administration (FHA) insures qualified loans offered by lenders to promote homeownership for those with:

low-or moderate-income
limited savings
FHA loan features include:
Low down payment requirements
Flexible income, debt, and credit requirements to help borrowers qualify
Down payment and closing costs that may be funded by a gift, grant or secured loan
A variety of fixed-rate and adjustable-rate loan options
VA Loans
The Department of Veterans Affairs (VA) guarantees loans offered by Wells Fargo to help qualified veterans, reservists, and active-duty service members to finance their homes. VA loans are suited for veterans with:
low- or moderate-income
limited savings
VA loans offer these features:
A no down payment option
Flexible income, debt and credit requirements to help borrowers qualify
Down payment and closing costs that may be funded by a gift, grant or secured loan
USDA Rural Development Loan Eligibility
Housing and Community Facilities Programs
Housing and Community Facilities Programs helps rural communities and individuals by providing loans and grants for housing and community facilities. They provide funding for single family homes, apartments for low-income persons or the elderly, housing for farm laborers, childcare centers, fire and police stations, hospitals, libraries, nursing homes, schools, and much more.
In partnership with non-profits, Indian tribes, state and federal government agencies, and local communities, HCFP creates packages of technical assistance and loan and grant funds to assist more rural communities and individuals. In the years to come, they hope to strengthen these partnerships as well as the relationships with borrowers and grantees. Together, we all can make rural America a better place to live.
To determine if your property is eligible for certain USDA Loan Programs, please visit this site.
Fixed Rate Mortgages
Fixed-rate mortgages give you the security of knowing your monthly principal and interest payment will not change. Wells Fargo Home Mortgage offers a variety of fixed-rate products, with loan terms ranging from 10 to 40 years.
Fixed Rate mortgages offer:
Predictable payments. The monthly principal and interest payment is fixed over the life of the loan.
Protection from rising interest rates. No matter how high market interest rates go, your mortgage rate remains the same over the life of your loan.
Best for people who:
Prefer regular payments with no surprises
Are on limited or fixed incomes
Plan to stay in their homes a long time
Are buying a home at a time when interest rates are comparatively low
Adjustable-Rate Mortgages
An adjustable-rate mortgage (ARM) has an interest rate that is fixed for the first one to 10 years and then adjusts periodically based on financial market conditions. During the initial fixed period, an ARM has a lower interest rate than a comparable fixed-rate mortgage, so you'll save on your monthly payments during the early years of your loan term. Because it offers lower upfront monthly payments, an ARM can help you:
Buy a more expensive home. Because your maximum loan amount is based on the initial monthly payments, you may be able to borrow more.
Manage your cash flow in a high-rate enviornment. If you are buying a home at a time when interest rates are comparatively high, an ARM can help you avoid making high monthly payments right away.
Plan for future income growth. An ARM can help you keep your payments low while your income increases during the loan's fixed period.
Potentially improve your credit standing. The lower initial rate can make your payments easier to manage, helping you improve your credit and expand your financing opportunities if you make timely payments on your mortgage loan and other credit obligations.
Save money if you expect to move or refinance. If you plan to move or refinance before the end of the loan's initial fixed period, you can take advantage of an ARM's lower payments without worrying about future rate increases.
After the initial fixed-rate period, the remainder of the loan term is divided into adjustment periods of one year or six months, depending on the ARM product you choose. At the end of each adjustment period, the interest rate may change based on the loan's:
Index: The interest rate on a publicly traded debt security that is used to calculate the interest rate on an ARM. Popular indexes for ARM loans are the one-year U.S. Treasury security and the London Inter-Bank Offered Rate (LIBOR).
Margin: A fixed percentage (usually two to three percent) that is added to the index at each adjustment period to determine the loan's new rate.
Rate Cap: Typically the maximum amount your interest rate can increase or decrease at each adjustment period and over the life of the loan. This protects you from severe increases in interest rates.
ARM Options
Hybrid ARMs: ARM loans that have an initial fixed-rate period of more than a year are often termed "hybrid" or "intermediate" ARMs. A 5/1 ARM, for example, offers you the security of a fixed-rate loan through the first five years. Beginning with the sixth year, the rate is subject to annual adjustments through the remaining 25 years of the loan's term.
Because they offer lower rates than comparable fixed-rate loans, hybrid ARMs can be a good choice if you're fairly certain that you'll be moving or refinancing before the initial-rate period expires. Wells Fargo offers 3/1, 5/1, 7/1, and 10/1 ARMs, all of which come with a 30-year term. The 5/1 ARM is also available with a 40-year term.
Interest-Only Loans
With a jumbo ARM, you can lower your payments even further by using the interest-only payment option. This feature requires no principal payment for the initial five-, seven-, or ten-year fixed-rate period. Repayment of your loan principal would begin when the loan's rate is first adjusted.
If you are looking for the lowest initial monthly payment, consider an interest-only payment* plan. Keep in mind that with an interest-only plan, our principal balance is reduced only when you make voluntary principal payments during the interest-only period.
Interest-Only Payments
Make lower payments with the Interest-Only payment feature, which allows you to pay only the interest on your loan for an initial period. Key benefits include:
Control over how and when you build wealth. You can choose to direct your cash flow into equity-building principal payments or into higher-return investments based on your individual goals.
More buying power for homes in high-cost areas. Because of the lower initial payments, you may qualify for a larger loan.
Flexibility for non-salaried buyers. If you are self-employed, paid by commission, or a seasonal worker, the Interest-Only feature gives you the security of low monthly payments along with the flexibility to pay your principal as your cash flow permits.
A chance to move beyond credit challenges. If you've had financial difficulties in the past, lower Interest-Only payments offer an opportunity to build a solid payment history.
Control over the length of your Interest-Only period. You can choose from multiple Interest-Only periods depending on your financial needs. For example, on a 3/1 ARM, you can have an Interest-Only period of either three years or 10 years (a five-year period is also avialable on 3/1 ARMs with larger loans amounts).
While principal payments are not required with this feature, if your goal is to build home equity during the interest-only period, you can make voluntary principal payments in addition to the interest-only payments whenever you choose. Your interest-only payments will be recalculated based on the new balance.
Other Considerations
Like other mortgage options, the Interest-Only feature should be considered carefully. Keep in mind that:
Your monthly mortgage payment may rise significantly. When your Interest-Only period ends, your monthly mortgage payment will be recalculated to include full principal repayment over the remaining years left on the loan. The longer the Interest-Only period was, the larger your new monthly mortgage payment will be. Your payment may also rise substantially if you have an upward rate adjustment on an adjustable-rate mortgage loan.
Without making principal payments, you'll be able to build home equity only through home price appreciation. The equity you have in your home is the difference between its market value and amount you owe on loans secured by the property. Without paying down your outstanding loan balance, home price appreciation is the only way your equity will grow.
If your property's value declines, you increase the risk of owing more than the property is worth. By not paying down the balance of your loan, there's a greater chance of owing more on your property than you could sell it for if your home's value depreciates.
80/20 Option
You don't need a down payment to buy the investment of a lifetime. If you have good credit, you can finance the entire purchase price of your new home using our 80/20 financing option. This allows you to:
Buy a home sooner, without waiting to accumulate a down payment
Use your savings for other investments rather than on a down payment
The 80/20 option is best for:
First-time homebuyers who don't have a down payment
Homebuyers who would rather not tap their investments for a down payment
Homebuyers who want to purchase now and use future bonuses, commissions or other income to pay down the secondary financing
Those looking to buy a second home without making a down payment
How it works – This option sets up two loans* to finance 100% of your new home's purchase price:
A first mortgage loan for 80% of the home's value
A secondary home equity loan or line of credit for the remaining 20%
For addtional convenience, the first mortgage and the secondary financing can be closed simultaneously. With the 80/20 option, you may be able to avoid paying private mortgage insurance (PMI), which is usually required on primary loans that exceed 80% of the property's value. And you can still select from a wide array of financing options for the first mortgage, including fixed-rate and adjustable-rate mortgages.
Click here to calculate your Mortgage