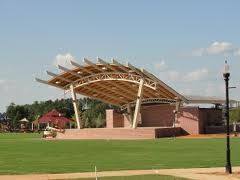 Georgia has it all: mountains, beaches, and one of the largest metropolitan areas in the entire United States.  But which areas are the best to raise a family? By asking the following questions you can find your answer fairly quickly.
1. Does the town have good public schools? We measured academic performance with scores from GreatSchools. This non-profit organization compares a given school's standardized test scores to the state average to obtain a rating on a 1 through 10 scale (10 being the highest score). Higher ratings led to a higher overall score.
2. Can you afford to live there? We looked at both average home prices in each town and ongoing monthly home costs, including mortgage payments, real estate taxes, insurance costs, utilities, fuel and other bills. Lower costs led to a higher overall score.
3. Is the town growing and prospering? We assessed a town's economy by looking at average household income and income growth over the last decade. Higher income and greater growth led to a higher overall score.
Residents of Evans enjoy a vibrant downtown area, family-friendly festivals and an exciting urban life as a suburb of nearby Augusta, the Garden City. In April, the Masters Golf Tournament comes to the city, drawing over 250,000 visitors to the area every year. Year-round, too, the economy is strong, thanks in part to a growing healthcare industry and research center. Georgia Regents University, for example, maintains a business incubator to help health-care researchers develop their ideas and their entrepreneurship.
For the full article by Mike Anderson, visit www.NerdWallet.com