Experience true southern charm in Augusta – it is Georgia's second oldest and largest city. Augusta's downtown area is alive with music, art galleries, shops, countless culinary pleasures, a beautiful Riverwalk and year round events. Augusta offers something for everyone! Augusta may be best known worldwide as the home of the Master's® Golf Tournament. Explore more than 250 years of history or enjoy the abundance of outdoor recreational opportunities – come 'PLAY AUGUSTA'! 
– Explore Georgia
---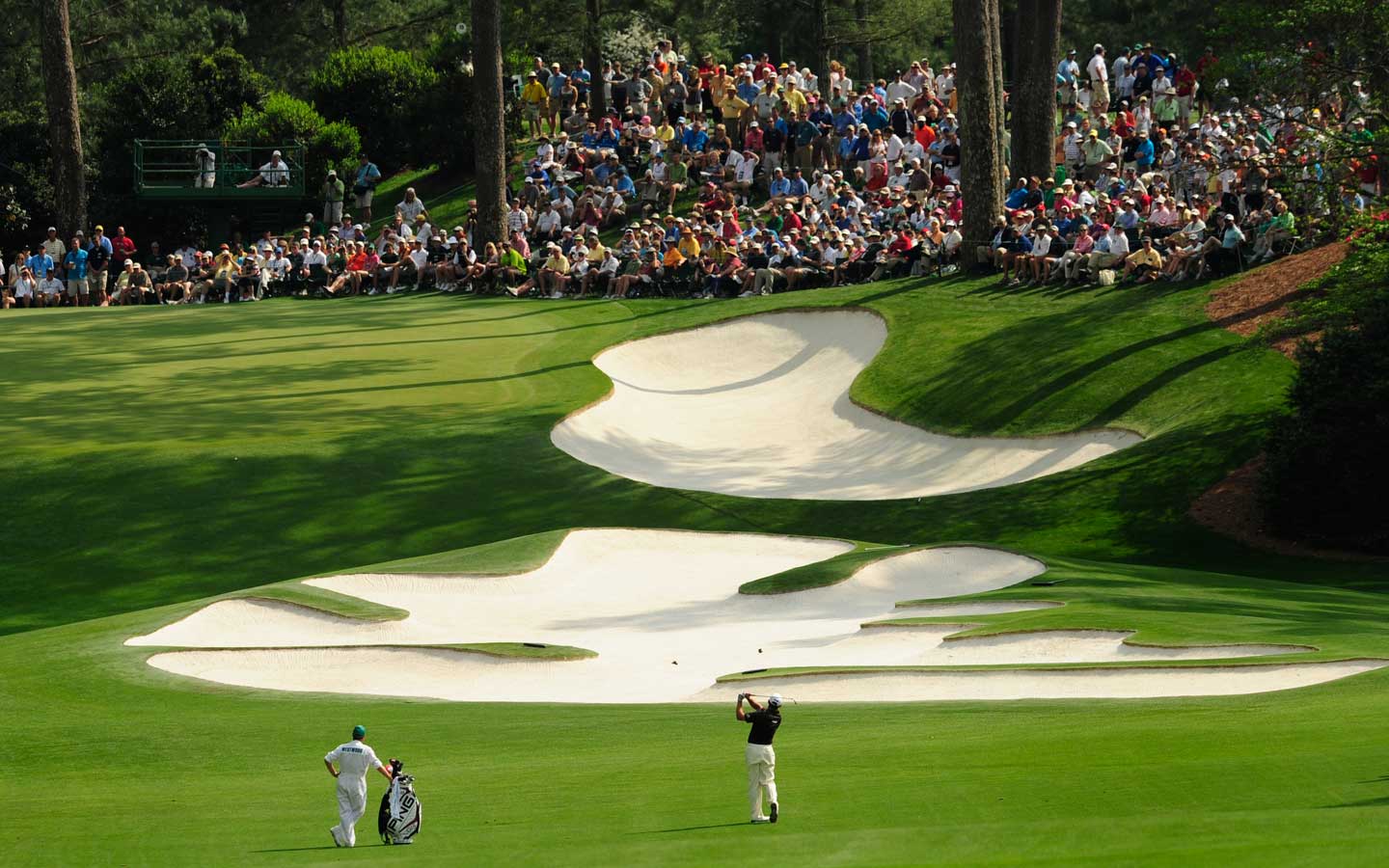 The Augusta National – The Master's Golf Tournament
Held each year, during the first full week in April, Masters® tournament admission is exclusive to those who hold a series badge. Practice round tickets are limited and sold in advance by application only. Non-member course visitation and souvenir shopping is only available during the tournament, and only with a series badge or practice round ticket.
Visit the Website for Additional Information: http://www.augusta.com/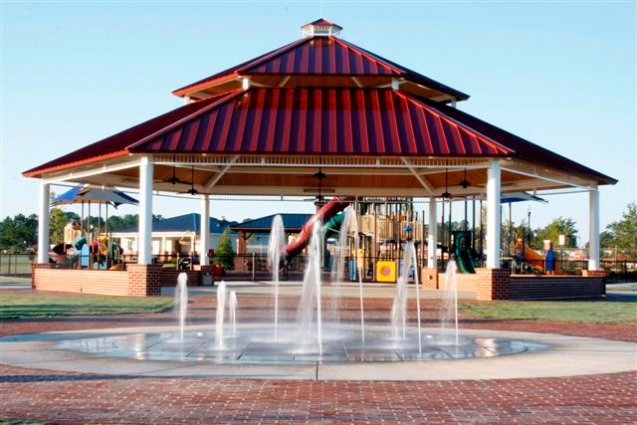 Evans Towne Center Park (Lady Antebellum Amphitheater)
Evans Towne Center Park is home to the greatest concerts and events you can imagine! We're a full time park and entertainment facility for the whole county! We invite you to check out our events calendar and come join us making incredible memories you'll never forget! Family friendly with a large fenced in playground area, splash pad and dog park for your favorite furry pal! Visit the Website for Additional Information: http://www.evanstownecenterpark.com/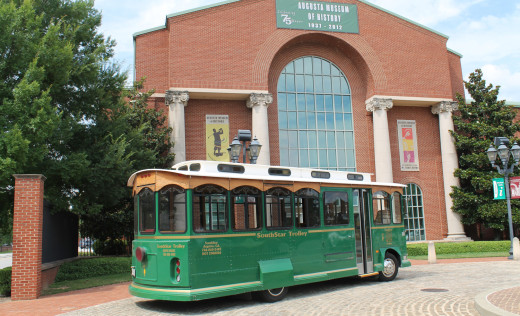 Augusta Museum of History
Visit the region's home for history.  Featured are a number of permanent exhibitions, including the award-winning Augusta's Story – a 12,000-year journey through local history; a restored 1917 steam locomotive, special exhibits: The Godfather of Soul, Mr. James Brown, Celebrating a Grand Tradition, the Sport of Golf and six life-size statues of golf's greatest players and much, much more. Visit the Website for Additional   Information: http://www.augustamuseum.org/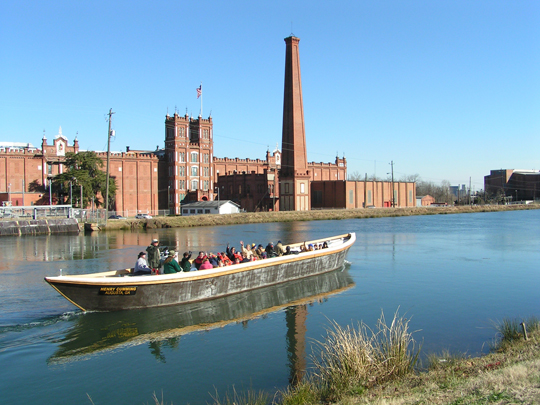 Augusta Canal Discovery Center
Hike or bike on the towpath edging the historic canal, which takes you past natural and urban landscapes, giving glimpses of wildlife, offering beautiful scenery, and surrounding you with nature and history. Fish from the canal banks, paddle a canoe or kayak in the gently moving waters, take one of several daily guided boat tours aboard a replica canal cargo boat, or kick back and relax on an evening Music Cruise.
Visit the Website for Additional Information: http://augustacanal.com/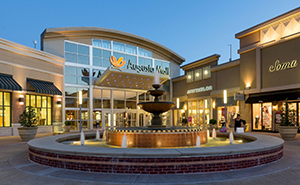 Augusta Mall
Just minutes from downtown and Washington Road hotels and restaurants, the Augusta Mall offers shopping and dining at your favorite places like Victoria's Secret, Buckle, Williams Sonoma, American Eagle, Forever 21, Aeropostale, Charlotte Russe, Yankee Candle, Dick's Sporting Goods, Starbucks, P.F. Changs and more.
Visit the Website for Additional Information: http://www.augustamall.com/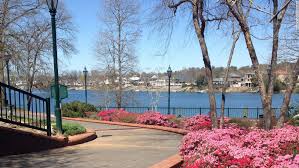 Augusta Riverwalk
The Augusta Riverwalk features a children's playground and various gardens. Two museums are located off the walkway along with the Jessye Norman Amphitheater and several restaurants. Great for families out for some fresh air along the Savannah River.
Visit the Website for Additional Information: http://www.augustariverwalk.com/
---
The attractions listed above are the most popular to tourists and locals in the Augusta, Georgia area. However, this historic and cultural city has so much more to offer than just these few we have touched on. Below you will find more attractions and events with their websites so you can find the perfect day get-away that suits your needs! 
Savannah Rapids Pavillion – Visit http://www.columbiacountyga.gov/
Clarks Hill Lake and Park – Visit http://www.exploregeorgia.org/listing/876-clarks-hill-lake
Arts in the Heart of Augusta Festival (Annually) – Visit http://www.visitaugusta.com/calendar)
Augusta Green Jackets Baseball (Seasonal) – Visit http://www.greenjackets.net/
Boyhood Home of President Woodrow Wilson – Visit http://www.wilsonboyhoodhome.org/
Fort Gordon Dinner Theatre – Visit http://www.fortgordon.com/programs/leisure/entertainment/dinner-theatre/
Gertrude Herbert Institute of Art – Visit http://www.ghia.org/
Imperial Theatre – Visit http://www.imperialtheatre.com/
Lucy Craft Laney Museum of Black History – Visit http://www.lucycraftlaneymuseum.com/
Morris Museum of Art – Visit http://www.themorris.org/
Phinizy Swamp Nature Park – Visit http://www.phinizyswamp.org/
Fort Gordon's Signal Corps Museum – Visit http://www.signal.army.mil/OLD/ocos/museum/
James Brown Arena – Visit http://www.augustaentertainmentcomplex.com/